My Goal is to be a Lich - A Popular Irony Interview
The Popular Irony Press Corps has recently stumbled upon a rare but exciting opportunity. We've obtained an interview with an authentic Dark Wizard. We caught up with Vicon at a local wine bar and he was gracious enough to share his time with us. So please enjoy a friendly conversation between members of the Popular Irony staff, a DeathMaster and his henchmen.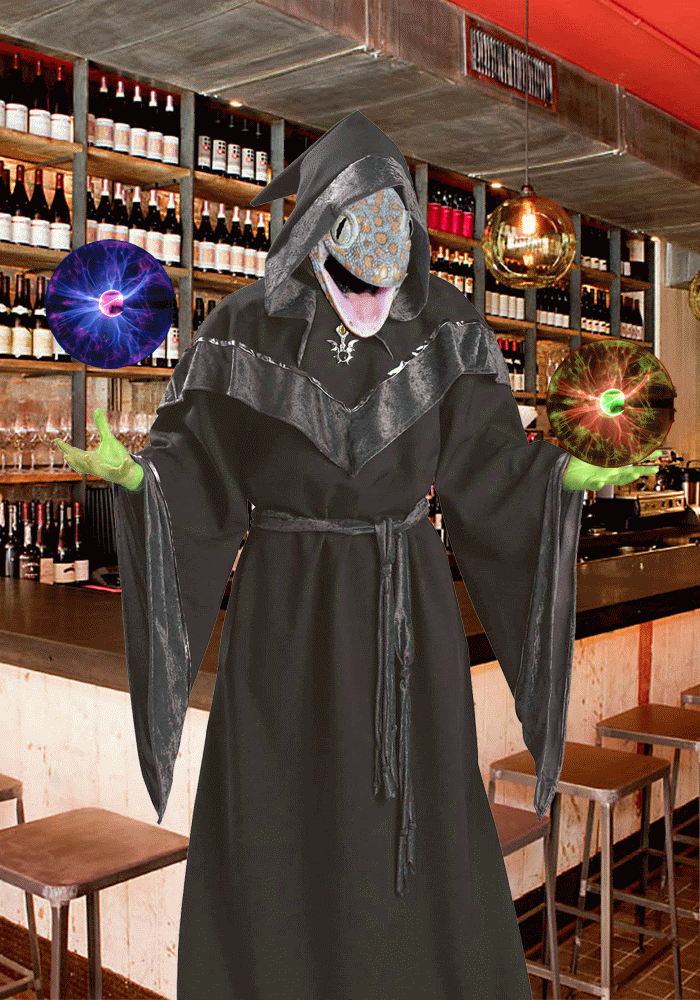 Vicon - LizardMan, Vampiric Mage, DeathMaster and Gentleman.